Authored by the creator of the WLSHistory.com website Scott Childers, this illustrated history of the Big 89 will take you from it's inception by Sears Roebuck in the 1920's all the way to last year's Big 89 Rewind special!
Many well-known celebrities, like Gene Autry, owe their careers to the Big 89, through the famous Saturday night program The National Barn Dance. Local personalities such as Dick Biondi, Larry Lujack, and John Records Landecker became household names thanks to the stations incredible influence.
With over 200 pictures, CHICAGO'S WLS RADIO scans the entire history of the station, featuring engaging hosts, the biggest stars, and lots of fun. It will be a must have for any radio fan! It feature many never seen before photographs as well as an informative glimpse into the long and storied history of the 50,00 watt powerhouse. Plus, the book features a compelling introduction by longtime WLS personality and station voice Jeff Davis.
Part of the Images Of America series by Arcadia Press.
You can find CHICAGO'S WLS RADIO at these locations..
Poster Plus
200 South Michigan Ave
Chicago , IL
1-800-659-1905
Beverly Records
11612 South Western Ave
Chicago , IL
(773) 779-0066

The Bookstall at Chestnut
811 Elm Street,
Winnetka, IL
(847) 446-8880
Frugal Muse Bookstore
7511 Lemont Road
Darien, IL
(630) 427-1140

Park Lane Hobbies
1080 Joliet Road
Dyer, Indiana
(219) 322-1123
And at your Chicago area Barnes and Noble, Waldenbooks and other retailers that carry the Images of America series.
Click here to order online...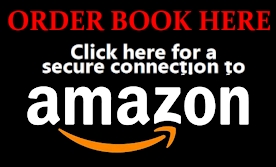 If you would like to purchase a personally signed copy, please contact Scott Childers here.