This project, which was to be a small tribute, ended up becoming quite a big endeavor! And it's never really finished. As initially envisioned in 1998, this 75th Anniversary "exhibit" in the Chicago Radio Time Capsule section of my main website, www.scottchilders.com became a full-blown history and tribute site as www.WLSHistory.com. I must say, it really has been a labor of love.

Although these pages were neither commissioned by WLS Radio, ABC or Cumulus Broadcasting, I think they underscore the effect the station has had upon it's listeners. It has inspired hundreds of people to get into the radio business and it has fascinated thousands more listeners, both from Chicago and around the nation. It's amazing to see the emotional attachment that folks have to WLS and to the people who have worked and currently work there, both in front of the microphones and behind the scenes as well (see the "your thoughts" section).


Working in Chicago radio has afforded me the opportunity to work and interact with some of the people who have been employed there. I was also fortunate enough to be a part of WLS as a midday traffic and news anchor in 1996-1997. And in 2007 and 2008, I was among a select few who brought back Musicradio with the Big 89 Rewind.
I am also honored to hold the title of Chief Historical Consultant for WLS Radio.
I also lived the dream of being on air in Chicago for the last twenty-five or so years, as midday personality on WNND "Windy 100" from 1997-2002 as well as a traffic reporter and part-time air personality on several stations in and around Chicago before and after Windy.

You can now find me on the air afternoons at Star 96.7 WSSR-FM and behind the scenes as Program Director.

While I consider myself somewhat of a WLS expert, my research for these pages has uncovered some fascinating people and stories that I had not known. Paging through several books on the Prairie Farmer Magazine/WLS, as well as the station's "Stand By" magazines and "Family Albums" taught me that before the rock and roll, there was more to WLS than just country music and the National Barn Dance on Saturday nights. And recalling my first hand experiences as a WLS listener in the 1970's, 80's and 90's provided more information than I could ever use. I guess that it also helped that I am a pack-rat and have kept nearly everything I've collected that deals with The Big 89! Most of what you see and hear in this presentation has come from my own personal collection.

Three big sources of information to fill in the fuzzy areas have been Jeff Davis, Tommy Edwards and Harvey Wittenberg. Jeff is the definitive WLS Historian and even after his 14 1/2 year tenure, he still holds his former station dear to his heart. His special programs, ranging from the 1985 25th Anniversary up to the most recent six-hour extravaganza marking the station's 75th Anniversary and his active participation in the Big 89 Rewind illustrate his affinity and pride in being a part of WLS. A tip of the microphone to Jeff! He is now a top voiceover talent in Los Angeles. Visit him at www.jeffdavis.com.


Tommy Edwards, WLS' premier midday talent has also been very helpful with information regarding the 1970's and 1980's era, where he spent 14 years as production director, program director and on-air talent. Like Jeff, he holds the station in high esteem to this day. He hired several of WLS' most prominent jocks, worked on the 20th and 25th Anniversary specials and of course was Uncle Lar's faithful sidekick. Tommy went on to become PD at Q-101, morning voice at WJMK-FM and was (and now is, again) the longtime P-A voice of the Chicago Bulls. He also programmed the Arrow format (which he co-founded) at KCBS-FM in Los Angeles. We were lucky enough to have him (and Uncle Larry Lujack) back on the air in Chicago for awhile at WRLL "Real Oldies 1690."


Harvey Wittenberg is a wellspring of information. Harvey and I worked together at Metro Networks in Chicago. Harvey got his start at WLS in 1959 at the end of the Prairie Farmer days as a news writer and reporter. He was there to witness the birth of the station's rock era. Harvey went on to become the first General Manager of WLS-FM in the mid 60's. I would often interrogate him endlessly about those halcyon days. (He definitely helped clear up such wives tales as the firing of Dick Biondi.) Harvey eventually left WLS for management positions at FM 100-WLOO, Shadow Broadcast Services, Metro Networks and he most recently was doing groundbreaking work as the GM of WAUR-AM/The Radio Center For Disabilities. He is now an Account Executive at 97.1 The Drive. Harvey also continues to be the P-A voice of the Chicago Blackhawks.


Thanks also go to the legendary Art Roberts, Bernie Allen and Ron Riley, former WLS jock Rich McMillan, countless articles written by former Chicago Sun-Times radio critic Robert Feder, absolutely wonderful first-hand stories from longtime WLS production engineer Dale Shimp, WLS & ABC Radio-Chicago's former webmaster Alan Brouilette, Stew Salowitz, author of "Chicago's Personality Radio," Radioville's Jeff Roteman, Ron Smith, author of the WLS Silver Dollar and Musicradio Survey Books and Marty Zivin of Zecom Communications.

I am also in debt to former WLS Program Director Kipper McGee and former Marketing Director Timothy Johnson and former Program Director Mike Elder, who not only endorse and encouraged my work with the website, but also understand that a great radio station like WLS is what it is today because it embraces it's rich past. Former General Manager Michael Damsky and Operations Chief Drew Hayes. Many of these same folks have played a part in the production of my book WLS Radio Chicago 1924-2007.

Plus, a hearty thank you to all those who have written, emailed and sent items in for inclusion on the site. Your help and encouragement is truly appreciated...and needed!


And thanks to you for stopping by to check it out. I hope you really enjoy it!


Scott Childers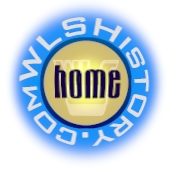 ©1999-2014, Scott Childers and Munchkin Studios™