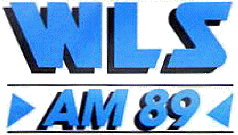 THE ROCK OF CHICAGO FINALLY CRUMBLES
On Wednesday August 23, 1989 the music came to an end at WLS. After over 29 years, the station was about to change to an issue-oriented "hot talk" format like it's sister station 77WABC in New York did back in 1982.
WLS outlived them all. Since May 2, 1960, they proved that playing popular music, coupled with a strong stable of personalities could hold audiences, no matter what the medium. And they took quite a pounding over the years, but managed to always come out on top! WJJD and WCFL in the 60's, WDHF-FM and WEFM in the 70's, WBBM-FM, WLUP-FM (and the whole FM band for that matter) in the 80's. Not to mention new attention grabbers like cable's MTV & VH-1, video games, VCR's, satellite video feeds and Compact Discs. All told, WLS' run as a major-market AM rock 'n roller is one of the longest and best in radio history!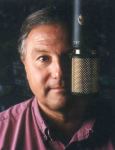 After John Landecker was let out of his contract in August of 1989, Phil Duncan stepped in for the final days. Phil worked at WLS as a fill-in and weekend jock as well as a full time voice and producer in the production department for WLS-AM and WLS-TV. He also was (and is) a sought after voiceover talent and commercial actor.
Phil passed along this story on what that last Wednesday of the rock era was like:
I found a cassette which I had popped in the machine just before we played
the last song. I remembered that [Marty Soehrman] one of the engineers
had brought the log for the next day into the studio and had noticed it
was all talk shows from here on out. He had come in with that news
as the Eagles were playing, (the next to the last song on WLS).
It was in those last couple of minutes of the Eagles song that we
realized we would be playing the last song as we headed up to news time.
So I just sort of looked through a few songs in the cart rack and decided
"Just You and Me" by Chicago was about as good as I could come up
with as the Eagles started running out. We didn't have time to plan a
goodbye. It surprised us. If only we had known that was the end...
sooner...I could have been more profound. We had time to play one song
and hit the news so we could join the network out of the news.
It's funny. I had waited my whole life to work at WLS. I had finally
gotten there and ended up having to kill my own dream. But at least I
got the pleasure of being there. I remember the first time I did an air
shift and got to play those jingles. There have never been such sing-able
call letters. Here I was sitting at the controls of the coolest radio stations
that ever lived and was about to fly it into the ground. There must be some
kind of "Life's Message" in that. You get to have your dream, but by the
time you get it, your dream is out of date and the world has decided to move on.
Phil Duncan's world moved on to be very successful after his time at WLS,
which included WPNT-FM (100.3) as a morning host and he was the longtime production
director and fill-in air talent at Chicago's country station US*99 WUSN-FM.
Steven Craig, who worked at WLS' sister station WYTZ "Z95"
was also in the studio at the time:
I was also in Studio "F" that evening when Phil Duncan popped the final cart
into the deck. Marty was sitting on the other side of the board and I was standing
behind Phil sipping a cup of coffee, getting ready to head down the hall
to the Z95 studio for my shift. As Phil finished up his wrap you can hear a voice in
the back of the studio say "Goodnight!" That would be me.
In the instant before the microphone was clicked off, I had unknowing
(and unoffically!) become the last live voice on WLS Musicradio.
Marty Soehrman, the engineer on duty was equally as stunned by the abrupt
end of the Musicradio era:
Marty to Phil (after figuring out that a significant moment is fast approaching):
"Do you know who's going to play the last song on WLS?"
Phil: "No.. Who is going to be the one?"
Marty: "It's going to be you, Phil!! Now!"

"We were all going around kind of numb and, I guess, didn't dare care too much.
At least I was hoping we would get something like a KGO (an ABC station in San Francisco,
whose format was a hybrid news-talk, similar to WGN).
Unfortunately, we got nothing near."
Thanks to both Phil, Marty and Steven for painting such a vivid picture of those last moments.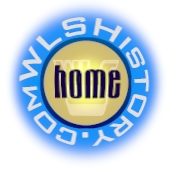 ©1999-2014, Scott Childers and Munchkin Studios™