The WLS Music Survey spanned nearly 3 decades! During this time, the colorful sheet issued weekly to inform Chicagoans what songs were hot, changed names and formats several times.
The first survey was issued on October 14, 1960, a little over five months after the station flipped to a contemporary music format. Who better to have on the first Silver Dollar Survey than evening jock Gene Taylor! "Shortnin' Bread" by Paul Chaplain topped the chart.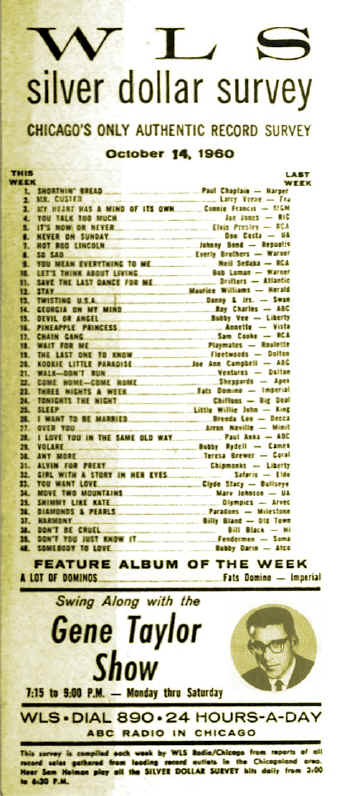 WLS counted down all of the hits on the Silver Dollar Survey throughout the 1960's, every afternoon. Program Director Sam Holman was the first host, followed by Taylor, Bob Hale, Dex Card and Larry Lujack. Dex Card did the show the longest, holding down afternoons from 1964 to 1967.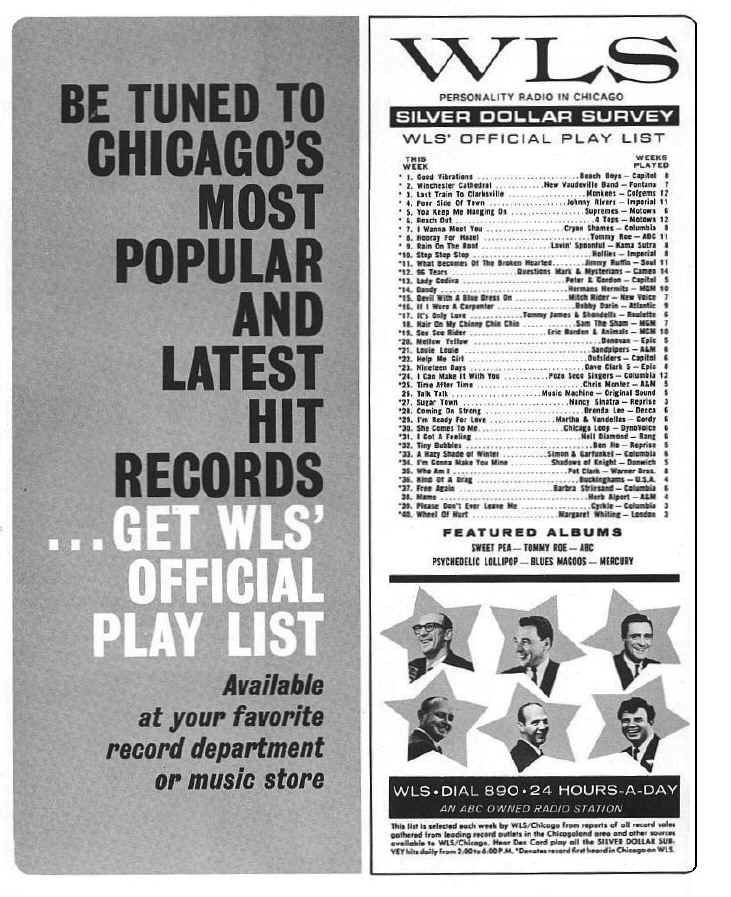 By the end of the 1960's, the name had changed to the WLS Hit Parade,
and took on several new looks into the early seventies.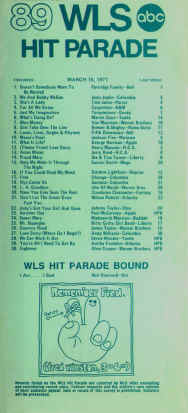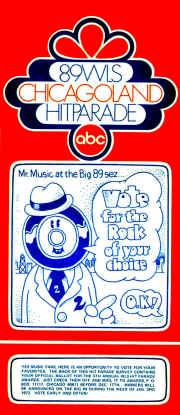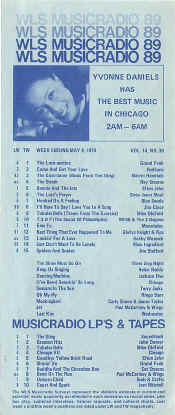 In 1975, the survey changed to a new format and a new size (7" x 8-1/2"), which it would stick with until the end. The reason for the change was twofold. First, more chart information could be displayed, plus the record stores could slip the survey inside the 45 RPM record sleeve. Enough of the survey stuck out to display the WLS logo, the "Jock of The Week" and oftentimes, the local record store's stamp with their name address to promote repeat business!
The final WLS-AM survey appeared on August 10, 1985 featuring
Brant Miller as the jock of the week. After that, the survey reflected
the charts of it's sister station WLS-FM, later WYTZ-FM.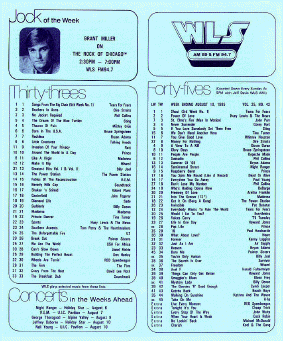 When the survey finally ended some 29 years after it began, then
dubbed the "Z-95 FM Street Sheet." Sinead O'Connor's "Nothing
Compares 2 U" was number one on May 5, 1990 on the last survey
Volume 30, Number 29.
For more on the WLS Survey...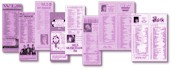 Click here for a chronological list from 1971 - 1986.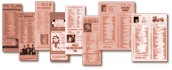 Click here for a look at how the survey changed through the 1980's.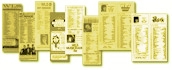 See Bill Danning's comprehensive look at the WLS music charts from the rock era.